You are here:
Home
>>
Minecraft Skins
>> Sunblaze Shimmer- Crownles Skin — Updated: November 17, 2016,
Minecraft Version: 1.8+ | Developer: DragonLilly | 164 views |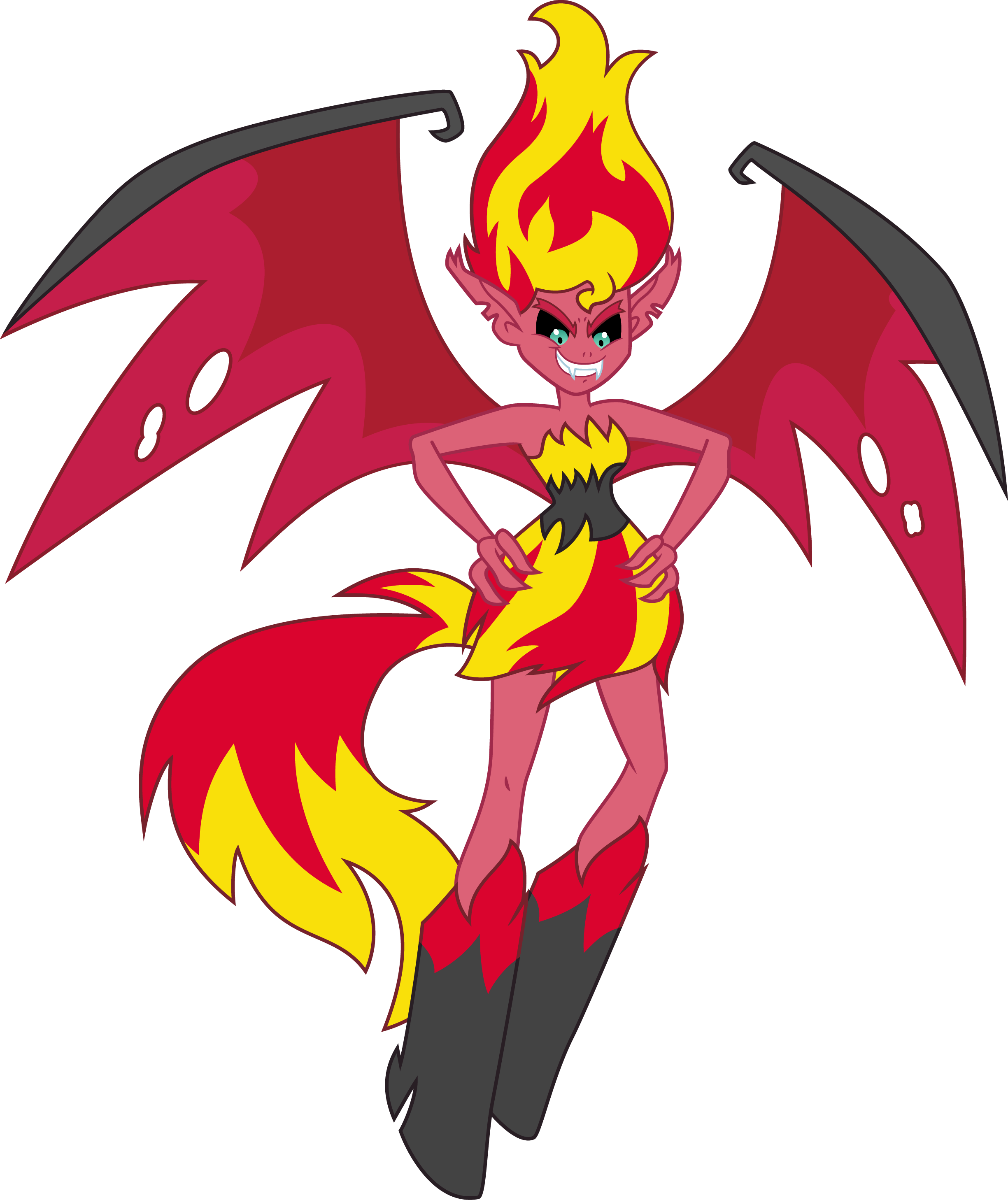 At the Fall Formal, when Twilight Sparkle is named princess and given the crown, Sunset has Snips and Snails, her minions kidnap Twilight's pet Spike and threatens to destroy the portal to Equestria unless Twilight gives her the crown. Twilight refuses to give the crown up, stating that her being stuck in the human world would be worth stopping Sunset Shimmer. As Twilight's friends commend her bravery and sacrifice, Sunset snaps and attacks her. Despite Twilight and her friends' efforts, Sunset succeeds in getting the crown and puts it on. Her hate and anger transforms her into a demon; Sunblaze Shimmer. With her newfound powers, SunBlaze transforms Snips and Snails into similar-looking minions and brainwashes the other students at the
school. She reveals that she never intended to destroy the portal and plans to invade and conquer Equestria with her army of brainwashed teenagers.
Sunblaze Shimmer- Crownles Skin Installation
First you need download Sunblaze Shimmer- Crownles Skin
Then go to https://minecraft.net/profile.
Log into your Minecraft account and browse your skin then click upload image.
Open Minecraft and enjoy your new cool Skin.
Format: Minecraft 1.8+ Skin 64×64
Download Sunblaze Shimmer- Crownles Skin

Related posts