The Stealth Sangheili corps operates standard battlefield units who
participate in all major groundside operations, while SpecOps Sangheili
work independently in small teams.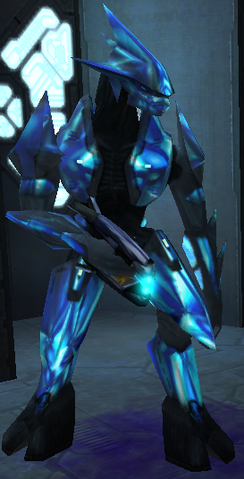 Halo Stealth Elite Skin Installation:
Download Halo Stealth Elite Skin
Go to https://minecraft.net/profile.
Log into your account and browse your skin then click upload image.
Play Minecraft and enjoy your new Skin.
Format: Minecraft 1.8+ Skin 64×64
Download Halo Stealth Elite Skin: